When Experience Matters
Lancaster EMS is equipped to provide both Advanced Life Support (ALS) and Basic Life Support (BLS) ambulance services, community paramedicine, medical stand-bys for your event or gathering, and non-emergency wheelchair and sedan transport.
Community Paramedicine

Lancaster EMS employs trained Community Paramedics to help improve health outcomes among medically vulnerable populations in Lancaster County. The Community Paramedic (CP) model is an innovative, proven solution to provide high quality primary care and prevention services by deploying a currently inexpensive and often underutilized healthcare resource.
For more information, please contact Carli Moua, Community Paramedicine Program Supervisor, at:
We are licensed by the Pennsylvania Public Utility Commission – PA PUC No. 114732
---
Non-Emergency Transportation Services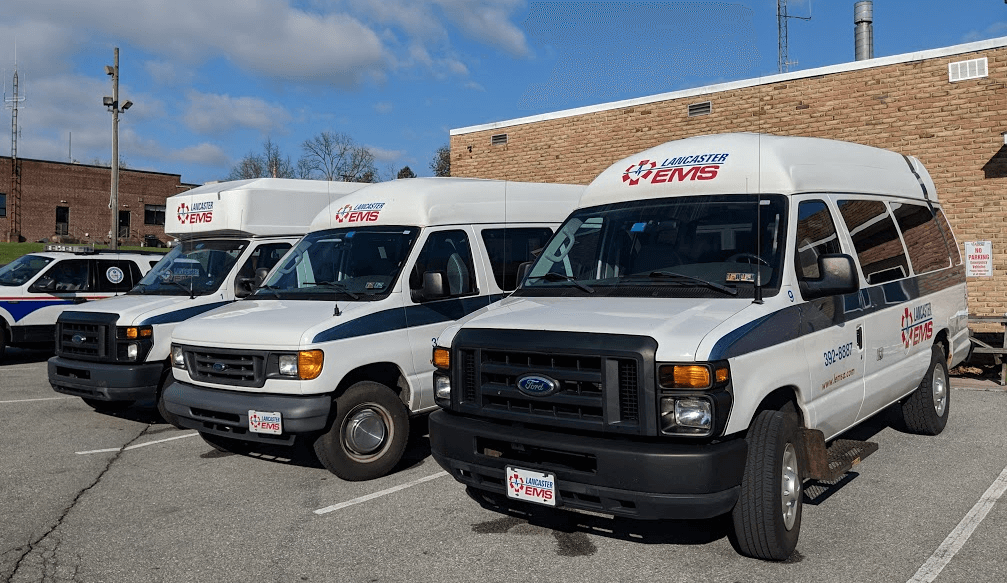 Wheelchair and Para-Transit Transportation
Lancaster EMS offers wheelchair and para-transit services to area residents, hospitals, skilled and assisted nursing centers, and healthcare networks. These services are perfect for going to and from doctor's appointments, dental appointments, dialysis appointments, or just to get out of the house.
For more information or for a quote, please contact our Communication Center at:
We are licensed by the Pennsylvania Public Utility Commission – PA PUC No. 114732
---
Special Event Coverage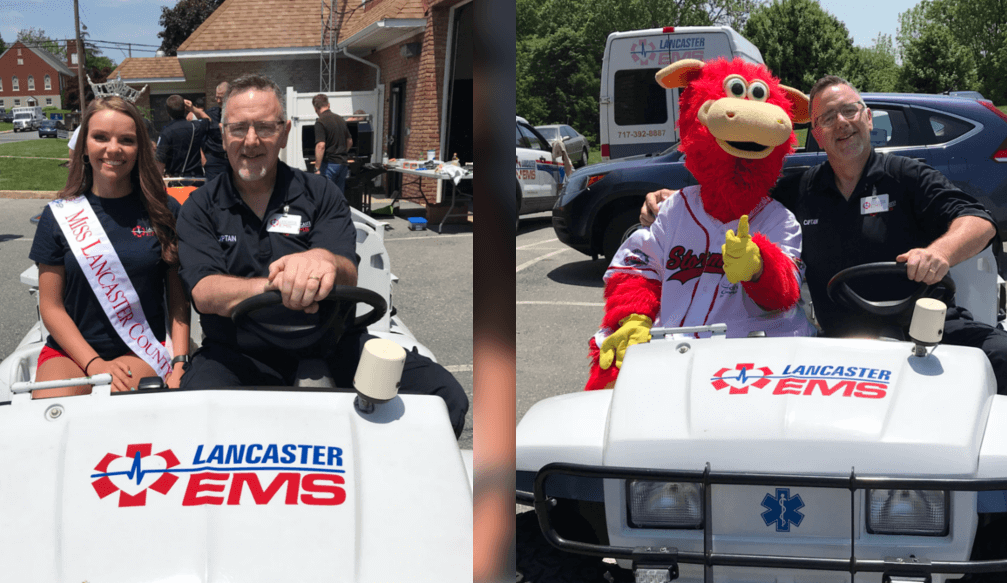 Medical Stand-Bys For Your Event or Gathering
As an Owner, Manager or Promoter, you could be held liable for injuries occurring at your event. Lancaster EMS offers you peace of mind knowing that when an emergency occurs our dedicated professionals will be on the scene to provide and coordinate the best care available.
We will assist you with deciding the most appropriate level of coverage based on the event, weather conditions, location and the number of attendees. Lancaster EMS is licensed, accredited and fully insured. We offer years of experience and specialized equipment, some of which include: tents with heaters and portable AC units, and a John Deere Gator specially outfitted for EMS response and patient transport.
Our service and experience level is unparalleled in the County. We have proudly staffed concerts, sporting events, festivals, movie productions, conventions, trade shows and tournaments of all kinds. Attendance at these events has been from 50 to over 50,000 attendees.
For more information please contact Tina D'Imperio, Special Events Coordinator, at:
---
Emergency Services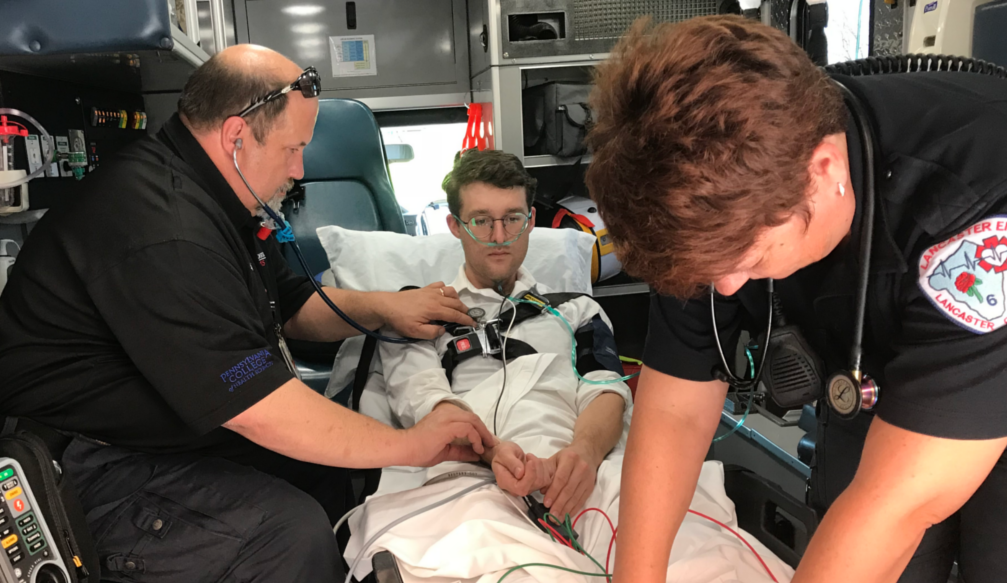 Basic Life Support
Basic Life Support (BLS) is a level of care for patients who are experiencing medical conditions that are not life-threatening. Our EMTs are skilled at CPR, AED usage, bleeding control, airway management and O2 administration, and a variety of other skills essential for pre-hospital treatment.
Additionally, our BLS units provide interfacility transports for hospitals, nursing homes, and other medical facilities. Our bariatric ambulances are capable of transporting patients over 350 lbs.
Advanced Life Support
Advanced Life Support (ALS) is a level of care for patients who are facing life-threatening illness or injury. In addition to all of the skills of an EMT, our Advanced EMTs and Paramedics are trained in advanced cardiac monitoring, medication administration, IV therapy, and airway management.
---