EMS Academy
Education Today to Save a Life Tomorrow: Lancaster EMS is now offering a PA Bureau of EMS approved EMT-Basic Certification Course. We will educate you for a rewarding career in Pre-Hospital Emergency Medical Services. Work alongside our everyday heroes with this unique opportunity at Lancaster EMS.
*Note: The pay rate mentioned in the video below is not current. The pay rate for a new EMT at Lancaster EMS has since been raised to $19.00/hr, and the EMT Academy Candidate pay rate is $15.00.
Will I be successful?
So far, we have held three full EMT Academy semesters. Here are the stats:
Of our all-time enrollment of 29 students, 28 students graduated the program.
Of those 28 graduates, 26 passed the NREMT, 21 of them on the first attempt.
26 graduates are now certified EMTs, and per the stipulations of the program, are currently working as EMTs for Lancaster EMS.
Other Courses for Aspiring Healthcare Providers
EMT
Emergency Medical Technicians, better known as EMTs, are an important part of the pre-hospital healthcare community. They work in various locations, from Emergency Medical Service (EMS) organizations to fire departments, industrial first aid teams and special response teams. EMTs see patients at a critical time, during illness or injury. They are caring people who provide pre-hospital care, comfort and compassion.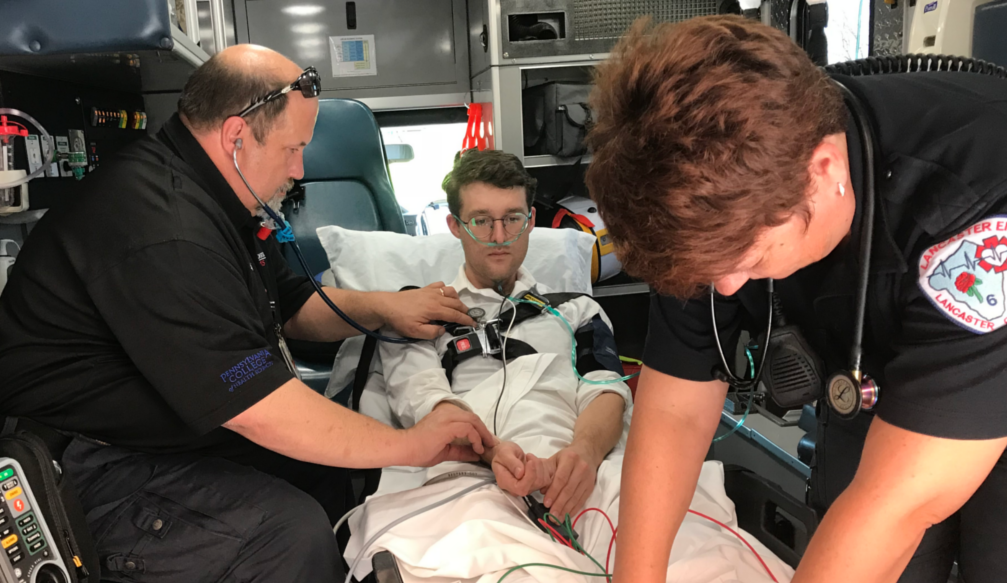 Paramedic
Paramedics, in addition to possessing all the skills of an EMT, are trained in advanced cardiac monitoring, medication administration, IV therapy, trauma management and advanced airway placement and control. Outside the hospital setting, they are typically the highest level healthcare providers to respond during an emergency. Their leadership and expertise play a vital role in public healthcare and safety.
---