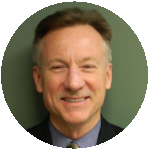 C. Robert May, Executive Director
Bob joined Lancaster EMS at the time of the organization's inception in early 1996 as Board Chair. Prior to this time, and during his Board Chair tenure, Bob was the Director of the Emergency Department and several other departments at Community Hospital of Lancaster (CHL). Bob originally started his employment at CHL in 1981 as a staff paramedic. In 1999 Bob left CHL and assumed the role as Executive Director for Lancaster EMS. Bob holds an MBA from Eastern University, St. Davids, PA. He earned his Bachelor's degree (Healthcare Administration) from Lebanon Valley College. Bob obtained his EMT-P1 from Ephrata Community Hospital in 1979; and his EMT-P2 from St. Joseph Hospital in 1980. Bob is an adjunct faculty member at Elizabethtown College teaching undergraduate business and healthcare courses.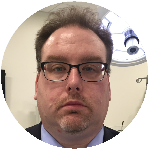 Richard M. Pearson, Director of Education
Rick comes to Lancaster EMS from Butler County Community College (BC3) where he was vested for six years as the Program Director and full time faculty member for the BC3 Paramedic Education Program. He received his Bachelors in Biology Degree in 2006 with a concentration in Psychology and Bioethics from the University of Pittsburgh. Rick earned his M.B.A. with a minor in Healthcare Systems Administration from Waynesburg University in 2008. Rick began his EMS career in 1991 as a volunteer EMT with West Mifflin EMS which later led him to attend Paramedic School at the Community College of Allegheny County (CCAC) Public Safety Institute. Rick worked for various ambulance services throughout Western PA (911 and transport) as well as EMSI a EMS Regional Council. He spent the majority of his active EMS career with the AK-PULSER Paramedic Response Team based out of Allegheny Valley Hospital, Natrona Heights, PA. Rick is not only a Pennsylvania Paramedic but also holds various certifications: PA EMS Instructor, AHA CPR/ACLS/PALS and PEARS Instructor, AMLS Affiliate Faculty as well as is a Nationally Certified EMS Educator (NCEE), he is also a certified Fire Officer 1, Fire Instructor 3 as well as a PA Non-Suppression Fire Instructor (candidate). Rick also is a certified EMS/FIRE Peer counselor with the Pittsburgh Critical Incident Stress Management Team (CISM). He is also active with NAEMSE, NAEMT and the BSA.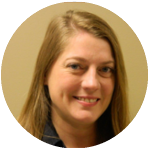 Carli Moua, PRHN, MSN, Director, Community Paramedic Programs
Carli joined Lancaster EMS as a PHRN in 2016. In 2017, she assumed the position of Community Paramedic. As the program grew she transferred into the role of Supervisor in 2019. She holds a MSN with an emphasis in Public Health from Grand Canyon University. Carli has 18 years of nursing experience and prior to her employment at Lancaster EMS, she served in a variety of community settings including prehospital, school, home health and corrections.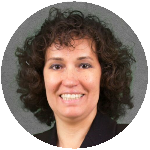 Marisa Seubert, Director of Marketing and Development
Marisa Seubert and her family are originally from Baltimore, Maryland. Marisa joined Lancaster EMS in March 2018 as Marketing & Development Coordinator. Marisa has several years' experience in Marketing and Communications supporting various companies in Lancaster, Pennsylvania. Before joining Lancaster EMS, Marisa served as Marketing Communications Manager for American Heritage Property Management, division of Homesale Realty. Prior to, Marisa served as Marketing Coordinator for Klausmair Construction. Marisa was also employed by Compass Mark with dual roles as Marketing Coordinator & School Prevention Coordinator. Marisa received her Bachelor of Science degree in Communication Studies with an Early Childhood Education Teaching Certificate from Towson University, Towson, Maryland.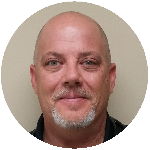 Andrew Gilger, Performance Improvement Officer
Andrew became an EMT in 1983 while serving in the US Army and completed Paramedic training at St. Joseph's Hospital Paramedic Institute in 1990. He began working as a Paramedic at St. Joseph's Hospital Medic One in late 1990. Andrew joined Lancaster EMS at its inception in 1996 and has served in many roles in the organization including Operations Director, Field Supervisor, Instructor and FTO. Andrew has also held management positions at the PA Bureau of EMS and most recently as Implementations Manager with Intermedix.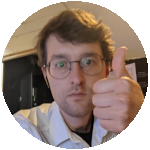 Andrew G. Weitzel, Information Technology Supervisor
Andrew joined Lancaster EMS in April 2010 as the Information Technology Supervisor. Prior to joining Lancaster EMS, Andrew worked as a software engineer and a network analyst. Andrew has a Bachelor's Degree in Information Systems from DeVry University.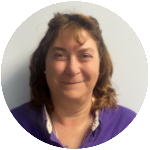 Joanne Weidman, Chief Financial Officer
Joanne is a life-long resident of Lancaster County. She is a Penn Manor High School graduate and holds a dual Bachelor's degree in Accounting and Business Management from Lebanon Valley College. Prior to coming to Lancaster EMS, Joanne held the position of Chief Financial Officer at Linden Hall, Lititz, for over seven years. Before that Joanne worked for over ten years at a Lancaster County CPA firm auditing nonprofit organizations, school districts and employee benefit program. Joanne and her husband, Carl, live in Millersville, PA.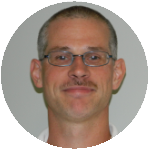 Jerry Schramm, Director of Operations
Jerry became an EMT in 1997. Two years later, he graduated from Thomas Jefferson Hospital's Allied Health program as a paramedic. He worked for several private ambulance companies handling routine transports until he became an employee of the Philadelphia Fire Department in 2000. After six years in a high call volume environment, Jerry moved his family to a slower pace of life. This decision led him to Lancaster County. Jerry joined Lancaster EMS in September 2006 as a fulltime paramedic. Jerry was promoted to Captain in August 2009, and then to Director of Operations in 2015. Jerry is a recent Elizabethtown College graduate with a Bachelor of Science degree in Health Care Administration.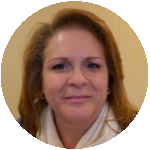 Teresa M. Mullhausen, Benefits Coordinator
Tess began her "career" in 1980 as a volunteer with Rheems Fire Dept Ambulance. She then worked at St. Joseph's Hospital in the Emergency Deptartment for nine years as a registrar, unit clerk and Clerical Supervisor. Tess joined the Lancaster EMS team in July 1997 as Receptionist; processing payroll and performing other odds & ends for the Company. As the organization grew, so did her responsibilities. In 1999 Tess became responsible for employee benefits along with many other human resource duties. In May of 2010 she received the certification of Professional of Human Resources (PHR) awarded by the HR Certification Institute in conjunction with Villanova University.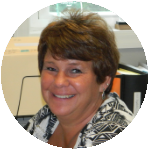 Tina M. D'Imperio, Scheduling and Special Events Coordinator
Tina became an EMT in 1990 where she volunteered with the Strasburg Community Ambulance Association (SCAA) for three years. In 1993, Tina was hired by SCAA as the first paid provider for the organization. Tina also performed other duties for SCAA which included accounts receivable and accounts payable duties. When SCAA merged with Lancaster EMS she continued to work as an EMT doing transports, wheelchair van transports and on the BLS units. She took on the role of Scheduling Coordinator for Lancaster EMS in 2004 and Special Events Coordinator in 2012.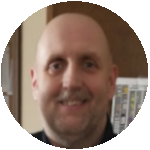 Robert "Bobby" G. Burrs Jr., Logistics Officer
Bobby obtained his EMT in 2000 while serving as a Firefighter/EMT for a local Volunteer Fire Department. In 2016, he came to Lancaster EMS as an EMT, and took the Logistics Officer position in 2021. Bobby has 33 years of combined service on the street, and he has also obtained his IFSAC FFI and IFSAC Fire Instructor I, II, III, National Registry EMT and instructorships in EMT, Emergency Vehicle Operations, International Trauma Life Support, ACLS for the EMT among many others certifications. Previously, Bobby held the position of Education Coordinator for the Manheim Township Ambulance Association, where he was insturmental in the developement of the Clyde E. Brown Training Institute. Outside of work, Bobby enjoys spending time with his two sons and his wife as much as possible, whether it's just hanging out at home or going to parks, etc. He also enjoys spending time with friends. Bobby says there is nothing like a good night at a fire pit to relax you and catch up with everyone.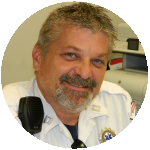 Joseph J. Carr, Platoon 1 Captain
Joe has been involved in emergency medical services since he was a junior in high school, volunteering at a local ambulance service performing routine transports. He also volunteered with Manheim Township Ambulance and West End Ambulance Associations. Joe worked fulltime in the operating room at Saint Joseph's Hospital while attending the Hospital's Paramedic Program. Joe graduated from the Program in 1986. A short time later, Joe was hired by Lancaster General Hospital and worked on LGH Medic 2 for approximately one year and then transferred to LGH Medic 6 located in Quarryville where he remained for 10 years. Joe became part of the Lancaster EMS family when LGH's ambulance services consolidated into Lancaster EMS. Joe was promoted to Captain in 2000. Joe also worked part time in Chester County at SCCEMS Medic 94 and SkyFlightcare. Joe currently works part-time on Life Lion located at the Penn State Hershey Medical Center.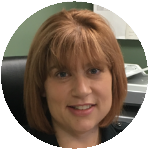 Dawn Ray, Platoon 2 Captain
Dawn joined Lancaster EMS at the organization's inception in 1996 through contracted services at East Lampeter Ambulance with the former Community Hospital of Lancaster. She started her EMS experience with the former Quarryville Ambulance in 1992 after completing a First Responder program. She immediately enrolled into an EMT program after realizing her desire to serve the community. Throughout her tenure at Lancaster EMS, Dawn has additionally been involved in scheduling, dispatching, and as a field training officer. In 2004, Dawn graduated from Reading Hospital and Medical Center's paramedic program. Dawn was promoted to Lieutenant in November 2015 and then to Captain in April 2017.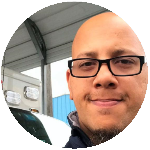 Nate Shorter, Platoon 1 Lieutenant
Nate has been in EMS since 2010. He enrolled in an EMT program in 2010 and joined Lancaster EMS as a volunteer right after graduation. He enjoyed his time volunteering so much that he decided to make EMS his career and became a full-time paid employee for Lancaster EMS. In 2014, Nate enrolled in the PA College of Health Science's paramedic program to continue expanding his skills and graduated as a paramedic in 2015. Now a paramedic with Lancaster EMS, Nate wished to continue furthering both his medical knowledge and leadership skills and was subsequently promoted to lieutenant. Besides his work as a lieutenant paramedic, Nate is also in charge of the Honor Guard, a member of the Special Operations team, a Field Training Offcer, a Preceptor, and does some teaching at the college where he learned his craft.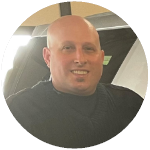 Robert L. Patterson III, Platoon 2 Lieutenant
Robert became very passionate about EMS at an early age after watching the TV show 911, which was popular in the 1990s. The TV show influenced him to obtain his EMT certification even before graduating high school in 1999. Robert started his EMS career as a junior volunteer firefighter for the White Horse Fire Department, and was later hired by Lancaster EMS in 2001. Robert obtained his National Registry Paramedic certification in 2005, and obtained his Critical Care certification in 2008. Robert has served as Field Training Officer, Paramedic Preceptor, Instructor, Performance Improvement Lieutenant, and Platoon 2 Lieutenant throughout his tenure at Lancaster EMS. In addition to his Lancaster EMS responsibilities, he is also an AHA and ITLS instructor. Robert is very passionate about seeing employees succeed, developing a positive culture, providing a high level of care, looking through analytics to improve the EMS profession, MIEMSS trauma arrest protocol changes, and taking leadership classes while attracting new professionals to EMS.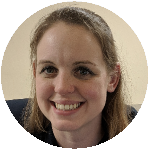 Amanda Mutterspaugh, Platoon A Captain
Amanda knew that she wanted to be an EMT since childhood when she was involved in a car accident. Immediately following high school, Amanda attended YTI Career Institute and obtained an Associate's Degree which included her EMT certification. Through that program she was introduced to Lancaster EMS during clinical hours and was hired in 2006. During her employment with Lancaster EMS, Amanda has trained for and operated as a Wheelchair Van Attendant, Dispatcher, Field Training Officer, and Performance Improvement team member. Amanda obtained her Paramedic certification in 2015 through Lancaster EMS and PA College and was promoted to Lieutenant in 2017. She strives to effectively communicate with and provide educational opportunities for her platoon. Outside of work, Amanda spends most of her time with her husband and three children running between soccer, softball, and football fields.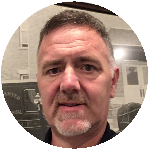 Gregory D. Arntz, Platoon B Captain
Greg has been in emergency services since the age of 18 when he joined a Forest Fire crew in 1984. While part of the Forest Fire crew, Greg worked at the 193rd Special Operations Group in Middletown as a Turbo Prop Mechanic. In 1990 Greg became certified as an EMT and he began volunteering at several local ambulance services. A few years later Greg was hired by Community Hospital of Lancaster as an EMT. In 1997 Greg graduated from the Saint Joseph Paramedic Institute. As a new paramedic he started his career at Northwest ALS 'Medic 5', located in Elizabethtown, PA. Shortly thereafter Greg was functioning as a paramedic for Lancaster EMS. Greg was promoted to Captain in 2002.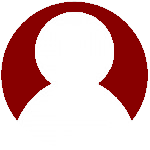 Vacant, Platoon A Lieutenant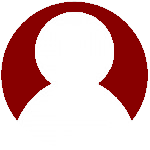 Vacant, Platoon B Lieutenant
Lancaster EMS operates a communications center to dispatch non-emergency requests for service. These requests include wheelchair van and advanced/basic ambulance litter transports. Our communication center also assists our 911 operations with vehicle location and system status management.