Become Part of an Award-Winning Team
Video Credit: https://www.mmivillevisuals.com/
Award Winning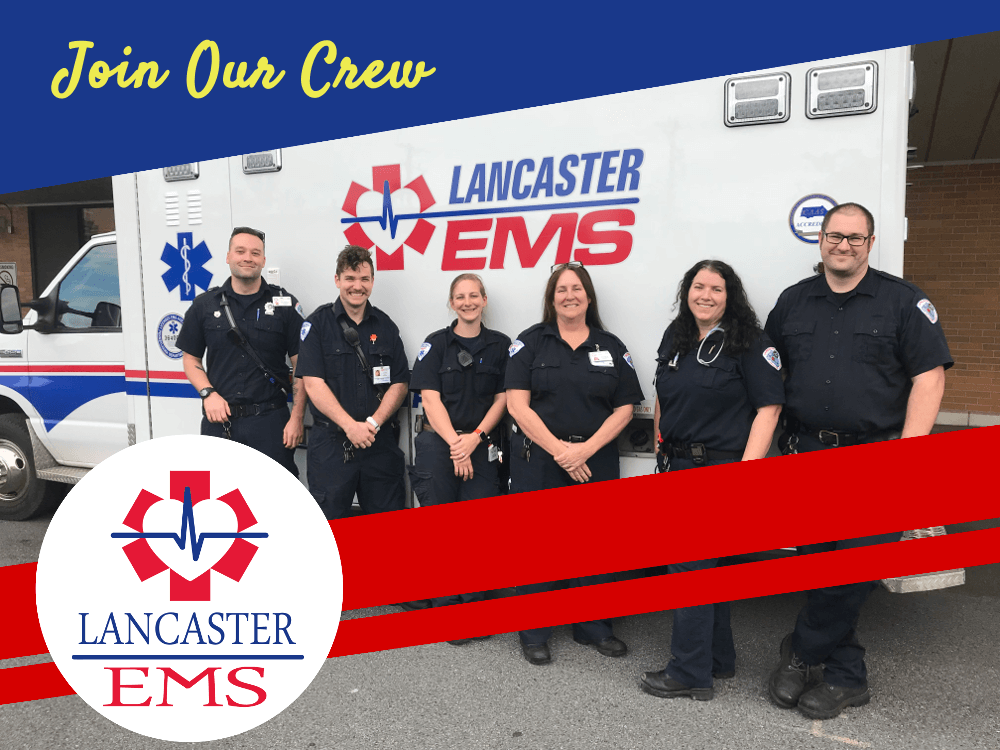 Lancaster EMS is the 2018 PA EMS Agency of the Year! Each year, the Pennsylvania Department of Health, Bureau of Emergency Medical Services, with the assistance of the Pennsylvania Emergency Health Services Council (PEHSC) recognizes individuals, groups, and organizations that have made a significant contribution to Pennsylvania's EMS System. This award honors a Pennsylvania EMS agency for their contribution to the development and growth of quality pre-hospital care within their community, while complying with the rules and regulations of the Commonwealth of Pennsylvania.
CAAS Accredited
CAAS is a non-profit organization which was established to encourage and promote quality patient care in America's medical transportation system. The primary focus of the CAAS standards is high quality patient care. Lancaster EMS is the only ambulance service in Lancaster County to be nationally accredited by CAAS, only one of six ambulance services to be accredited in the state of Pennsylvania and only one of just over one hundred to be accredited in the United States.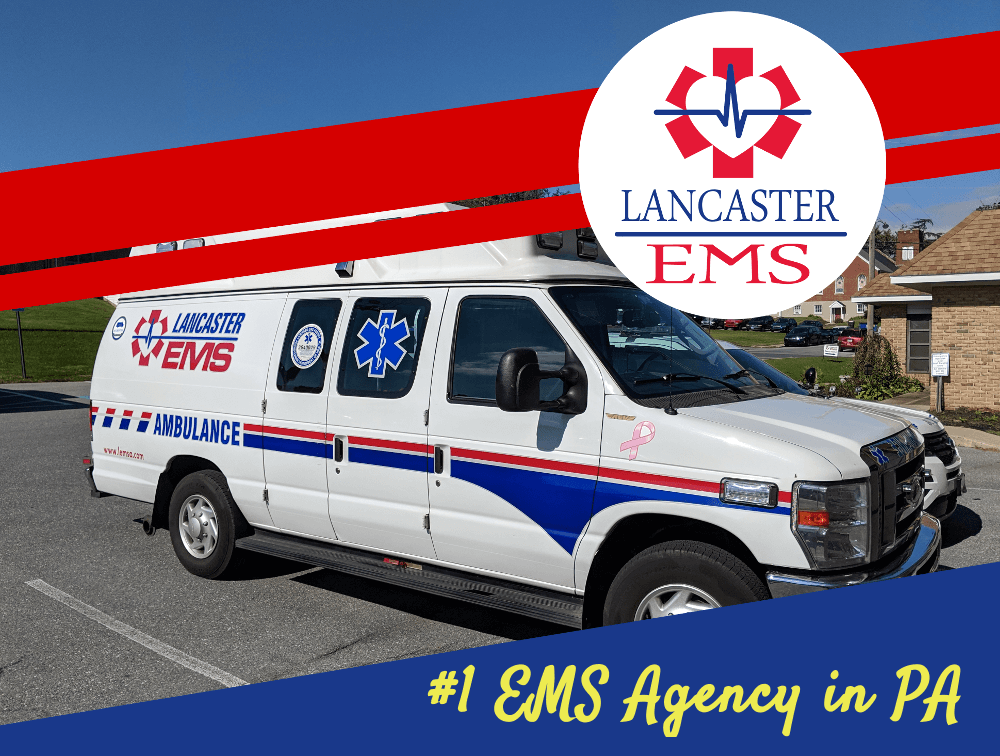 High Volume
Our diverse emergency response district serves over 260,000 residents in 21 municipalities encompassing urban, suburban, and rural portions of Lancaster County. Included within our primary response districts are numerous tourist attractions, industries, businesses, colleges and universities. As the busiest EMS provider in Lancaster County, Lancaster EMS answered over 47,500 requests for service in 2022 from our 11 ambulance station locations.
Educational Opportunities
Employees and Volunteers of Lancaster EMS may take all classes held by the Lancaster EMS Education department free of charge. That includes all of our AHA and ITLS certified courses for healthcare providers as well as our monthly Training Thursdays CONED sessions, which count for two CEUs of PABoEMS approved continuing education. Additionally, Lancaster EMS, in cooperation with the Pennsylvania College of Health Sciences, provides scholarship opportunities for employees looking to advance their training in EMS.
---