Leadership & Coordinators
C. Robert May, Executive Director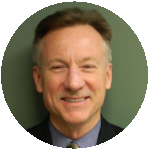 Bob joined Lancaster EMS at the time of the organization's inception in early 1996 as Board Chair. Prior to this time, and during his Board Chair tenure, Bob was the Director of the Emergency Department and several other departments at Community Hospital of Lancaster (CHL). Bob originally started his employment at CHL in 1981 as a staff paramedic. In 1999 Bob left CHL and assumed the role as Executive Director for Lancaster EMS. Bob holds an MBA from Eastern University, St. Davids, PA. He earned his Bachelor's degree (Healthcare Administration) from Lebanon Valley College. Bob obtained his EMT-P1 from Ephrata Community Hospital in 1979; and his EMT-P2 from St. Joseph Hospital in 1980. Bob is a site surveyor for the Commission on Accreditation of Ambulance Services and is an adjunct faculty member at Elizabethtown College.
Richard M. Pearson, Director of Education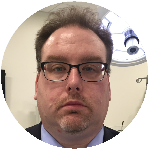 Rick comes to Lancaster EMS from Butler County Community College (BC3) where he was vested for six years as the Program Director and full time faculty member for the BC3 Paramedic Education Program. He received his Bachelors in Biology Degree in 2006 with a concentration in Psychology and Bioethics from the University of Pittsburgh. Rick earned his M.B.A. with a minor in Healthcare Systems Administration from Waynesburg University in 2008. Rick began his EMS career in 1991 as a volunteer EMT with West Mifflin EMS which later led him to attend Paramedic School at the Community College of Allegheny County (CCAC) Public Safety Institute. Rick worked for various ambulance services throughout Western PA (911 and transport) as well as EMSI a EMS Regional Council. He spent the majority of his active EMS career with the AK-PULSER Paramedic Response Team based out of Allegheny Valley Hospital, Natrona Heights, PA. Rick is not only a Pennsylvania Paramedic but also holds various certifications: PA EMS Instructor, AHA CPR/ACLS/PALS and PEARS Instructor, AMLS Affiliate Faculty as well as is a Nationally Certified EMS Educator (NCEE), he is also a certified Fire Officer 1, Fire Instructor 3 as well as a PA Non-Suppression Fire Instructor (candidate). Rick also is a certified EMS/FIRE Peer counselor with the Pittsburgh Critical Incident Stress Management Team (CISM). He is also active with NAEMSE, NAEMT and the BSA.
Dennis C. D'Imperio, Maintenance Coordinator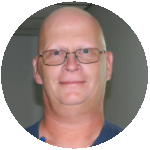 Dennis assumed the role of Maintenance Coordinator in October 2009. He is responsible for all vehicle and building maintenance. He was previously employed in the manufacturing field as a Tool & Die Maker. Dennis also volunteered with the Strasburg Fire Company for more than twenty years as Firefighter, Assistant Engineer, Lieutenant and Assistant Chief.
Marisa Seubert, Marketing and Development Coordinator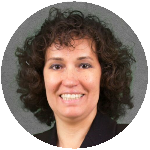 Marisa Seubert and her family are originally from Baltimore, Maryland. Marisa joined Lancaster EMS in March 2018 as Marketing & Development Coordinator. Marisa has several years' experience in Marketing and Communications supporting various companies in Lancaster, Pennsylvania. Before joining Lancaster EMS, Marisa served as Marketing Communications Manager for American Heritage Property Management, division of Homesale Realty. Prior to, Marisa served as Marketing Coordinator for Klausmair Construction. Marisa was also employed by Compass Mark with dual roles as Marketing Coordinator & School Prevention Coordinator. Marisa received her Bachelor of Science degree in Communication Studies with an Early Childhood Education Teaching Certificate from Towson University, Towson, Maryland.
Andrew Gilger, Performance Improvement Lieutenant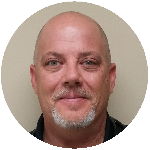 Andrew became an EMT in 1983 while serving in the US Army and completed Paramedic training at St. Joseph Hospital Paramedic Institute in 1990. He began working as a Paramedic at St Joseph Hospital Medic One in late 1990. Andrew joined Lancaster EMS at its inception in 1996 and has served in many roles in the organization including Operations Director, Field Supervisor, Instructor and FTO. Andrew has also held management positions at the PA Bureau of EMS and most recently as Implementations Manager with Intermedix.
Andrew G. Weitzel, Information Technology Supervisor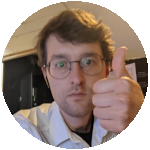 Andrew joined Lancaster EMS in April 2010 as the Information Technology Supervisor. Prior to joining Lancaster EMS, Andrew worked as a software engineer and a network analyst. Andrew has a Bachelor's Degree in Information Systems from DeVry University.
Ryan Greiner, Chief Financial Officer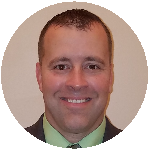 Ryan joined Lancaster EMS in August of 2012 as the company's Chief Financial Officer. Ryan came to us from Ross Buehler Falk & Company where he spent eight years performing and supervising audits of the financial statements of companies in various industries including healthcare organizations/providers. He obtained his bachelor's degree with a concentration in accounting from Millersville University after completing four honorable years in the United States Marine Corps.
Gerard W. Schramm, Director of Operations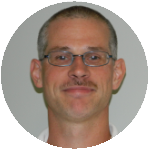 Jerry became an EMT in 1997. Two years later, he graduated from Thomas Jefferson Hospital's Allied Health program as a paramedic. He worked for several private ambulance companies handling routine transports until he became an employee of the Philadelphia Fire Department in 2000. After six years in a high call volume environment, Jerry moved his family to a slower pace of life. This decision led him to Lancaster County. Jerry joined Lancaster EMS in September 2006 as a fulltime paramedic. Jerry was promoted to Captain in August 2009, and then to Director of Operations in 2015. Jerry holds an Associate's Degree in Applied Sciences from Camden County Community College and hopes to pursue a Bachelor's Degree in the future.
Teresa M. Mullhausen, Benefits Coordinator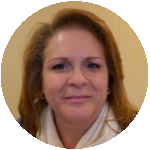 Tess began her "career" in 1980 as a volunteer with Rheems Fire Dept Ambulance. She then worked at Saint Joseph Hospital in the Emergency Deptartment for nine years as a registrar, unit clerk and Clerical Supervisor. Tess joined the Lancaster EMS team in July 1997 as Receptionist; processing payroll and performing other odds & ends for the Company. As the organization grew, so did her responsibilities. In 1999 Tess became responsible for employee benefits along with many other human resource duties. In May of 2010 she received the certification of Professional of Human Resources (PHR) awarded by the HR Certification Institute in conjunction with Villa Nova University.
Tina M. D'Imperio, Scheduling and Special Events Coordinator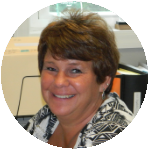 Tina became an EMT in 1990 where she volunteered with the Strasburg Community Ambulance Association (SCAA) for three years. In 1993, Tina was hired by SCAA as the first paid provider for the organization. Tina also performed other duties for SCAA which included accounts receivable and accounts payable duties. When SCAA merged with Lancaster EMS she continued to work as an EMT doing transports, wheelchair van transports and on the BLS units. She took on the role of Scheduling Coordinator for Lancaster EMS in 2004 and Special Events Coordinator in 2012.
Edward M. Crawford, Supply and Equipment Coordinator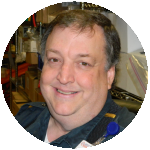 Ed has been in EMS since 1982 when he became an EMT for Sigel Volunteer Fire. He worked in EMS in Brookville and DuBois Pennsylvania and became a Paramedic in 1986. Ed has an Associate Degree in business from the DuBois Business College. He continued in EMS and he and his family relocated to Lancaster County in 2002. In 2004 he joined Lancaster EMS. In 2014, Ed moved to the Supply and Equipment Coordinator position while recuperating from an injury. Ed is also an EMS instructor, Lancaster EMS Respiratory Protection Program Administrator, avid musician, filmmaker and published author.
Christine Ness, Volunteer Facilitator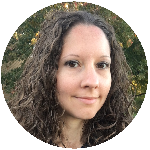 Christine became an EMT in 2013 and began her career here at Lancaster EMS as a volunteer upon graduation. After volunteering here for several months she transitioned into a full-time BLS EMT position, eventually moving into a MICU template. Christine decided to further challenge herself by earning a scholarship to Paramedic school in 2015. In August 2016 she became a full time paramedic on night shift. She is also a member of the Lancaster EMS Special Operations team, with additional training in mass casualty and disaster response. In addition to working at Lancaster EMS, she teaches EMT and Advanced EMT classes at HACC for both the online and traditional programs. She is also a certified AHA CPR instructor. Christine assumed the role of Volunteer Facilitator in October of 2017 helping to recruit, train and oversee volunteer operations.
Sara Vargas, Business Office Supervisor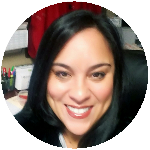 Sara joined Lancaster EMS in July of 2010 as the company's Account Recovery Specialist. Prior to joining Lancaster EMS, she had two years' experience in ambulance billing. In January 2016, Sara was promoted to Business Office Supervisor, and then went on to receive her ambulance coding certification in July 2017. In addition to working full-time, Sara lives with her twenty year old daughter and has a nineteen year old daughter currently attending Florida Southern.
Duty Officers
The front-line leadership of Lancaster EMS are the Duty Officers, recognized with the unit designator "Medic 600". The Medic 600 team is comprised of 4 Captains and 4 Lieutenants. Each officer is an experienced, proficient, clinically sound paramedic who possesses equally strong leadership ability.
Joseph J. Carr, Platoon 1 Captain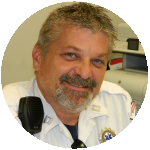 Joe has been involved in emergency medical services since he was a junior in high school, volunteering at a local ambulance service performing routine transports. He also volunteered with Manheim Township Ambulance and West End Ambulance Associations. Joe worked fulltime in the operating room at Saint Joseph's Hospital while attending the Hospital's Paramedic Program. Joe graduated from the Program in 1986. A short time later, Joe was hired by Lancaster General Hospital and worked on LGH Medic 2 for approximately one year and then transferred to LGH Medic 6 located in Quarryville where he remained for 10 years. Joe became part of the Lancaster EMS family when LGH's ambulance services consolidated into Lancaster EMS. Joe was promoted to Captain in 2000. Joe also worked part time in Chester County at SCCEMS Medic 94 and SkyFlightcare. Joe currently works part-time on Life Lion located at the Penn State Hershey Medical Center.
Keith Snowberger, Platoon 2 Captain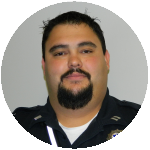 Keith started down a path in Emergency Services in 2001 following in his mother's footsteps after hearing stories from when she was a ALS nurse at Altoona/Mercy Hospital in Western PA. Graduating with an Associate's Degree in Specialized Business in 2006 Keith joined Lancaster EMS as an EMT. While working full time in Lancaster, Keith has maintained his volunteer status since 2005 for his hometown ambulance in New Holland. In 2009, Keith graduated as salutatorian from Pennsylvania College of Health Sciences Paramedic Program. Over the last nine years Keith strived to always to keep learning and growing with the profession by being a Field Training Officer and Quality Assurance Auditor at Lancaster as well as an adjunct faculty member at Lancaster County Career and Technology Center. Keith was promoted to Captain in April 2015 and has begun to go back to school to finish out a Bachelor's Degree in Business Administration.
Nate Shorter, Platoon 1 Lieutenant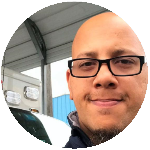 Nate has been in EMS since 2010. He enrolled in an EMT program in 2010 and joined Lancaster EMS as a volunteer right after graduation. He enjoyed his time volunteering so much that he decided to make EMS his career and became a full-time paid employee for Lancaster EMS. In 2014, Nate enrolled in the PA College of Health Science's paramedic program to continue expanding his skills and graduated as a paramedic in 2015. Now a paramedic with Lancaster EMS, Nate wished to continue furthering both his medical knowledge and leadership skills and was subsequently promoted to lieutenant. Besides his work as a lieutenant paramedic, Nate is also in charge of the Honor Guard, a member of the Special Operations team, a Field Training Offcer, a Preceptor, and does some teaching at the college where he learned his craft.
Matthew Myers, Platoon 2 Lieutenant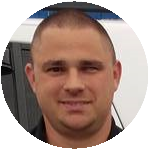 Matthew has been interested in emergency healthcare services since childhood, and decided to go to EMT school in 2008 after his interest was further piqued by his wife's role as a nurse. He became an EMT in 2008 and a Paramedic in 2010. He works full-time and has five kids. He takes pride in his job and strives to bring education and experience to the team on a regular basis. He is part of the Performance Improvement team, is a Field Training Officer, and helps educate paramedic students.
Dawn Ray, Platoon A Captain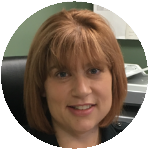 Dawn joined Lancaster EMS at the organization's inception in 1996 through contracted services at East Lampeter Ambulance with the former Community Hospital of Lancaster. She started her EMS experience with the former Quarryville Ambulance in 1992 after completing a First Responder program. She immediately enrolled into an EMT program after realizing her desire to serve the community. Throughout her tenure at Lancaster EMS, Dawn has additionally been involved in scheduling, dispatching, and as a field training officer. In 2004, Dawn graduated from Reading Hospital and Medical Center's paramedic program. Dawn was promoted to Lieutenant in November 2015 and then to Captain in April 2017.
Gregory D. Arntz, Platoon B Captain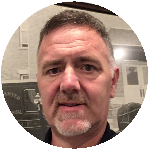 Greg has been in emergency services since the age of 18 when he joined a Forest Fire crew in 1984. While part of the Forest Fire crew, Greg worked at the 193rd Special Operations Group in Middletown as a Turbo Prop Mechanic. In 1990 Greg became certified as an EMT and he began volunteering at several local ambulance services. A few years later Greg was hired by Community Hospital of Lancaster as an EMT. In 1997 Greg graduated from the Saint Joseph Paramedic Institute. As a new paramedic he started his career at Northwest ALS 'Medic 5', located in Elizabethtown, PA. Shortly thereafter Greg he was functioning as a paramedic for Lancaster EMS. Greg was promoted to Captain in 2002.
Amanda Mutterspaugh, Platoon A Lieutenant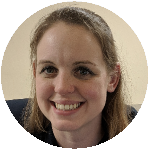 Amanda knew that she wanted to be an EMT since childhood when she was involved in a car accident. Immediately following high school, Amanda attended YTI Career Institute and obtained an Associate's Degree which included her EMT certification. Through that program she was introduced to Lancaster EMS during clinical hours and was hired in 2006. During her employment with Lancaster EMS, Amanda has trained for and operated as a Wheelchair Van Attendant, Dispatcher, Field Training Officer, and Performance Improvement team member. Amanda obtained her Paramedic certification in 2015 through Lancaster EMS and PA College and was promoted to Lieutenant in 2017. She strives to effectively communicate with and provide educational opportunities for her platoon. Outside of work, Amanda spends most of her time with her husband and three children running between soccer, softball, and football fields.
Christine Ness, Platoon B Lieutenant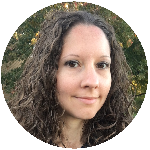 In addition to her role as Volunteer Facilitator, Christine also was promoted to Lieutenant of Platoon B in September 2018.
Office Staff
Lancaster EMS operates a communications center to dispatch non-emergency requests for service. These requests include wheelchair van and advanced/basic ambulance litter transports. Our communication center also assists our 911 operations with vehicle location and system status management.
Using our own certified billing professionals, Lancaster EMS performs all emergency and non emergency billing in-house. Our account representatives are all Certified Ambulance Coders and they receive regular education related to compliance, billing procedures and reimbursement. The billing Department has been in-house since 2002.