Lancaster EMS proudly accepts the 2018 Pennsylvania EMS Agency of the Year Award
Congratulations to our Lancaster EMS Staff for being a big part of this prestigious achievement!
Each year, the Pennsylvania Department of Health, Bureau of Emergency Medical Services, with the assistance of the Pennsylvania Emergency Health Services Council (PEHSC) recognizes individuals, groups, and organizations that have made a significant contribution to Pennsylvania's EMS System.
This award honors a Pennsylvania EMS agency for their contribution to the development and growth of quality pre-hospital care within their community, while complying with the rules and regulations of the Commonwealth of Pennsylvania.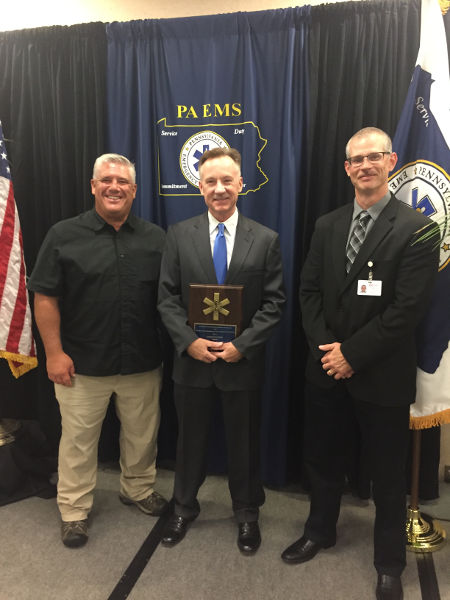 Representing Lancaster EMS were Dr. Michael Reihart, Medical Director (left); C. Robert May, Executive Director (center); Gerard W. Schramm, Chief of Operations (right)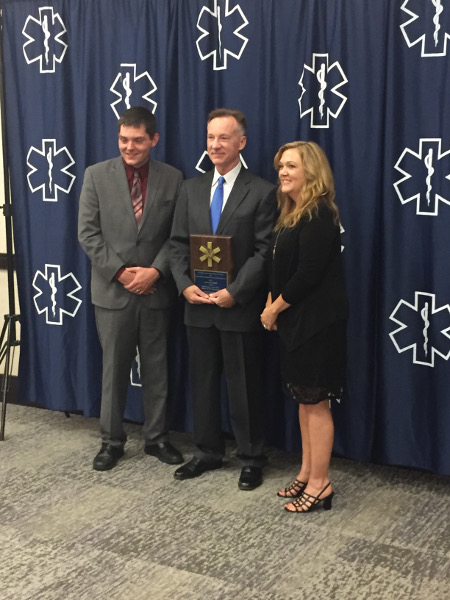 Mr. May (center) receiving the award from Dylan Ferguson, Director, PA Bureau of Emergency Medical Services (left) and Janette Swade, Executive Director, PA Emergency Health Services Council (right)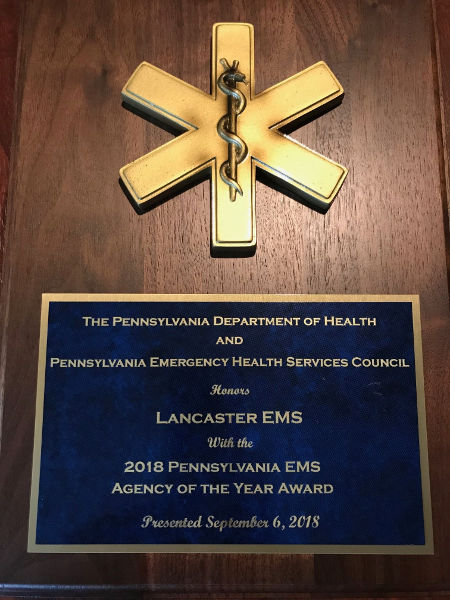 The plaque awarded to Lancaster EMS